Bass Pro Shops US Open National Bass Fishing Amateur Team Championship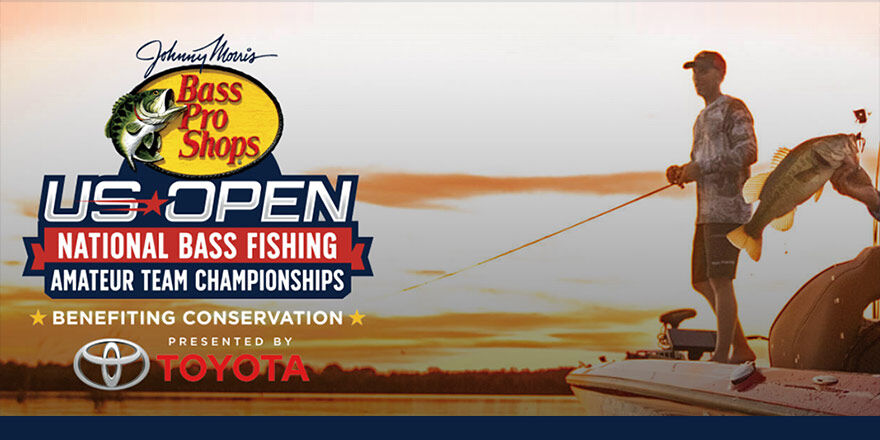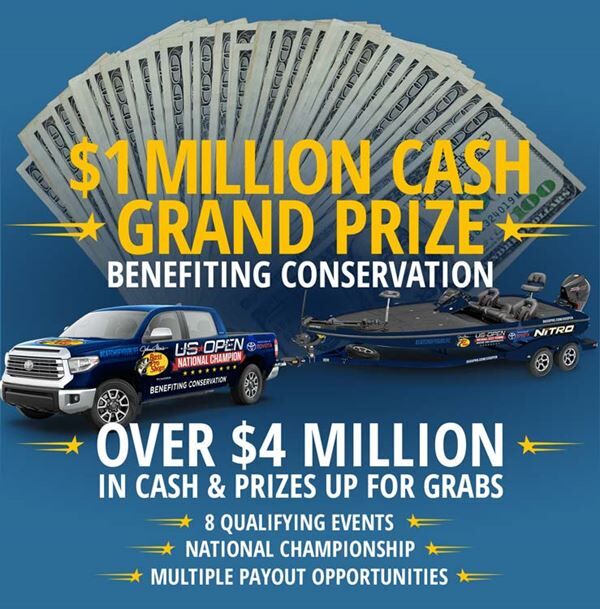 5:00 AM del Sábado 13 de Febrero 2021 - 11:00 PM del Viernes 19 de Noviembre 2021
Welcome to a new era in the sport of fishing – the Johnny Morris Bass Pro Shops National Bass Fishing Amateur Team Championships. Envisioned as the "ultimate owner's appreciation event," this first-of-its-kind national tournament invites owners of Tracker, Ranger, Nitro, Triton, Sun Tracker, Tahoe and MAKO brand boats to compete in two-person teams. With proceeds benefitting conservation, the event is being created exclusively for amateurs including weekend tournament buddies, parents, grandparents, and youngsters, giving the everyday anglers, friends and families the chance to win big!
How do you get in on this event?
A series of regional and international qualifier events will be held, featuring division payouts for youth, family teams, all-female teams, veterans and more. This 2-person team competition is a limited entry event. If there are more entries than spots, a lottery will be held to select competitors. After the regional qualifiers, 350 two-person teams will compete in the championship finale this fall at Big Cedar Lodge (a BPS property) on Table Rock Lake.
For starters, the competition is limited to owners of Tracker, Ranger, Nitro, Triton, Sun Tracker, Tahoe and MAKO boats. You then have to finish in the top 40 at one of eight regional qualifier events hosted around the country. Each regional qualifying event will be open to 250 two-person teams. Regional qualifier locations and dates are:
• Lake Okeechobee, FL – March 13, 2021
• Lake Ray Roberts (Dallas), TX – April 17, 2021
• Lake Mead, NV – April 24, 2021
• Chesapeake Bay, MD – July 17, 2021
• Lake St. Clair (Detroit), MI – Aug. 21, 2021
• Old Hickory Lake (Nashville), TN – Sept. 11, 2021
• Grand Lake 'O the Cherokees (Tulsa), OK – Oct. 16, 2021
• Last Chance Qualifier: Bull Shoals Lake, AR – Nov. 17, 2021
• Grand Championship finale for qualifiers: Table Rock Lake, MO – Nov. 19, 2021
Entry fees are $450/person ($250 for youth ages 12-17) and free for kids under 12. Each entrant will receive a U.S. Open gift bag with exclusive gifts valued at $150. The finale will be a 3-day, 5-fish limit competition and the overall weight will determine the winning team. The biggest bass winner will win a 21-foot bass boat, the Toyota Tundra and more.
Location:
Bass Pro Shops US Open National Bass Fishing Amateur Team Championship
Lake Ray Roberts
Dallas, TX
Google Map