Travel Tip - The Pros and Cons of the Frontier All-You-Can-Fly Summer Pass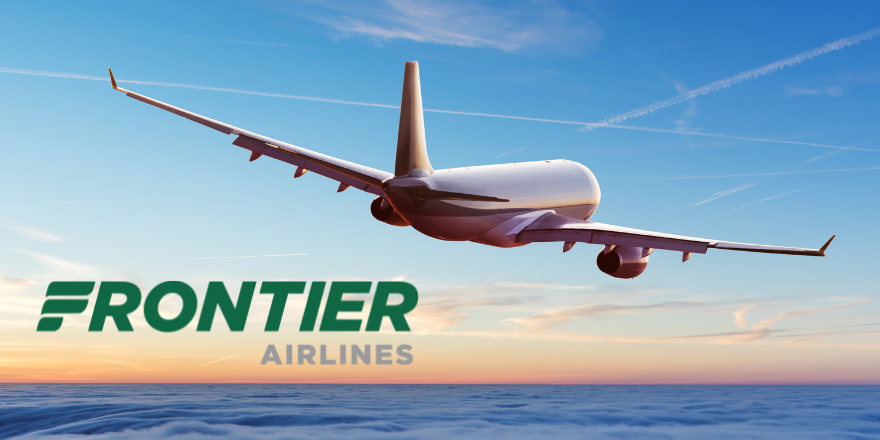 Who doesn't love a good airline deal? With fuel prices skyrocketing and flights getting canceled daily, the idea of an all-you-can-fly pass is incredibly enticing. That's why, when we saw Frontier Airlines was offering a Summer Pass - their GoWild! Pass, to be exact - we were highly intrigued.
However, before you get yours let's consider the pros and cons of making that move. Here's four reasons why and three things to keep in mind before pulling the trigger!
FOUR REASONS WHY TO BUY
IT'S A GREAT DEAL
$399 and that's it. You get to fly nationally and internationally all you want between May and September of this year. You read that right. $399! If price is all that matters to you then go, go, go wild baby. It literally doesn't get cheaper than that.
WEDDING SEASON
If you're of a certain age - in your twenties to forties, usually - there's bound to be a period where everyone you know is tying the knot and, for whatever reason, we all choose the Summer to do so. Well, don't sweat the slew of flights you need to book this year. With Frontiers Go Wild pass you'll be tearing it up to the funky chicken all Summer long.
YOUR BUCKET LIST
Admit it, the only reason you haven't seen Niagara Falls, Monument Valley, or the Grand Canyon is because you can't justify the cost of the flight there. Well, problem solved. Now you can hop on a plane when you want, see the thing you need to see, and hop back home like it's nothing. World's Largest Bowl of Spaghetti here I come!
JUST FOR FUN OF IT
Listen, life can get a little monotonous. We've all fallen victim to the day in, day out drudgery of modern living. That's why this deal is great for mixing things up! Want to surprise someone special? Take them to Vegas Friday after work and be back home Sunday night before dinner. Or how about a trip to Florida? Or maybe Paris! For $399 per person that's a sure fire way to keep things interesting!
THREE REASONS TO THINK TWICE
BLACKOUT DATES
Whoa! Pump your breaks, hot shot. Just because you bought an all you can fly summer pass you didn't think you could use it whenever you wanted did you? Of course not! Each month in the deal has a few days that are off limits. So GoWild! Just, you know, not wild on those dates.
PLANS? THINK AGAIN!
For domestic flights you must book your tickets the day before you fly and for international flights you must do so ten days before. Unfortunately that doesn't leave a whole lot of options. It may prove difficult to find a seat, much less two or more seats that are together if you're going as a group. Now, if you're spontaneous, this is great! Who needs to plan something, am I right? However, if you've got kids, a job, or a life in general, it may be more difficult to just pick up and go at a moments (or ten days) notice.
AHEM! ITS FRONTIER
Let's just say Frontier isn't known for being the lap of luxury. We're not saying they're a bad airline! Of course not. They're just "budget friendly," which means they skimp on certain creature comforts. That doesn't mean you won't get where you're wanting to go! It just means you might not love the Frontier experience. After all, there's a reason they're called Frontier. Consider them the covered wagon of the skies, if you know what I mean. Come to think of it, you might get there quicker in an ACTUAL covered wagon…but I digress.
And there you have it! Now that you're armed with all the knowledge you need, if you're still interested, then feel free to hit the link and… GoWild! Make your Summer the best you possibly can by getting up into the air and getting out to see this beautiful world of ours.
Until next time, this has been Erik "the Travel Guy" Hastings and I'll see you in line at security.